Unparalleled Music Lessons in Kuala Belait are now available!
Are you looking for music lessons in Kuala Belait? In 2012, Expression Music Academy opened branch in the heart of Kuala Belait to provide residents with opportunities to learn music. The school currently employs 3 teachers and has 180 students enrolled. If you live in or near Kuala Belait come and pay us a visit! We offer lessons for Piano, Guitar, Drums, Voice/Vocals/Singing and Violin. For your children and young toddlers we also have our EMGenius&Fun Toddler Music Class.
Here is a map to Expression Music Academy, Kuala Belait!

Piano Lessons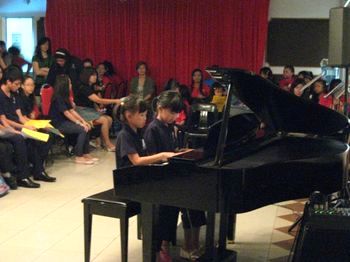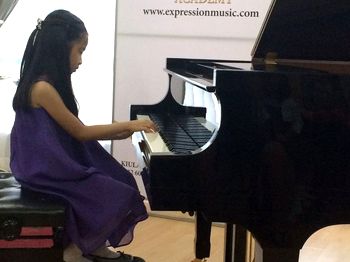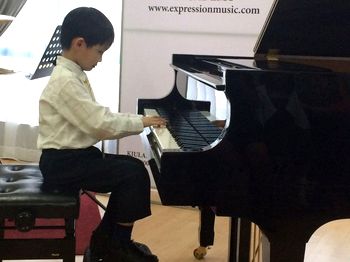 The Piano is a famous musical instrument played by well-known recording artists including Elton John. Haven't you always wanted to take piano lessons? Come to our Kuala Belait branch and make it happen today!
Guitar Lessons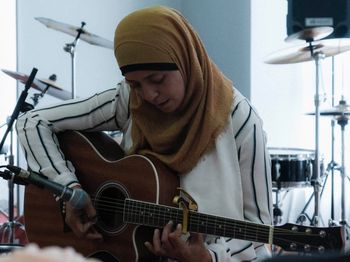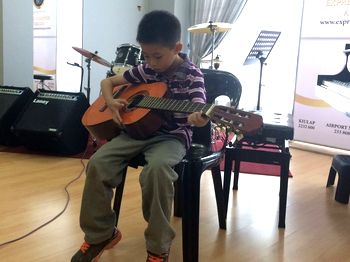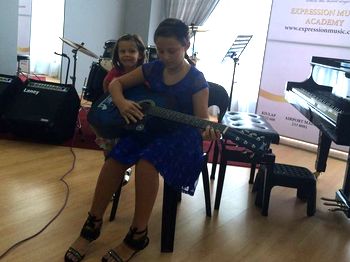 The guitar dates back thousands of years and is a popular choice among students for music lessons. And if you live in or near Kuala Belait, you can learn to play it at Expression Music Academy!
Drum Lessons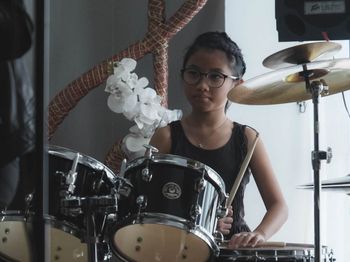 Our branch in Kuala Belait also offers music lessons for drums. Come learn how to keep the beat!
Voice/Vocal/Singing Lessons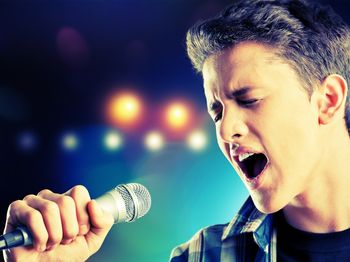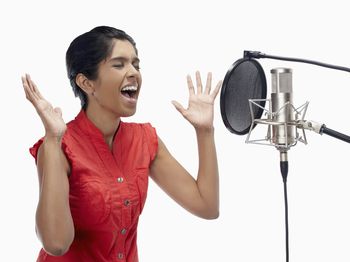 Everyone has their own musical instrument inside of them. Learn to sing like the stars! Visit our Kuala Belait branch today!
Violin Lessons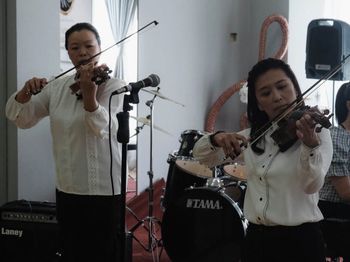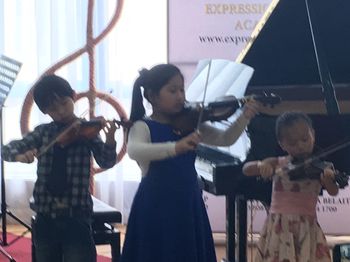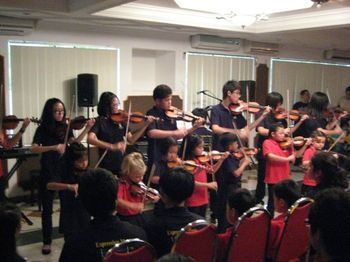 What about taking music lessons in Violin? This stringed instrument has been popular since the 18th Century! Isn't it time you started learning?
Toddler Music Class — EMGenius&Fun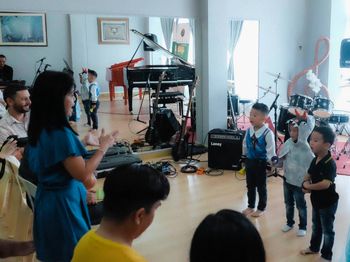 Start your child's musical journey early with our Toddler Music Class — EMGenius&Fun. This specially-constructed music course is designed to nurture your children through music learning and group interaction. Sign them up today!
How to find us
Expression Music Academy, Kuala Belait
(Above Baiduri Bank)
Unit 4, 1st Floor, Lot 121, TCY Building, Jalan Sungai
Kuala Belait
KA 2331
Brunei Darussalam
Phone: +673 3341 700
https://www.google.com/maps/@4.5819555,114.191746,19z?hl=en-US